Last month I was able to go back to some of my producer role days, and help the Hamlin Fistula Hospitals update their website for the USA location.
I worked with David Maier, owner of Third Door, Inc., to produce a more image-centric website.  I poured through the last three years' worth of images to select photos that represented their text.  David had to stay within the established color and style guide, and use their current fonts and logos.  Here is a "before" and "after" look at what we did.
The basket weave and other touches of texture were made from photographs I took of textiles and baskets made in Ethiopia.  Some of these items were made by the Hamlin patients!
See the live version here.
Old Website: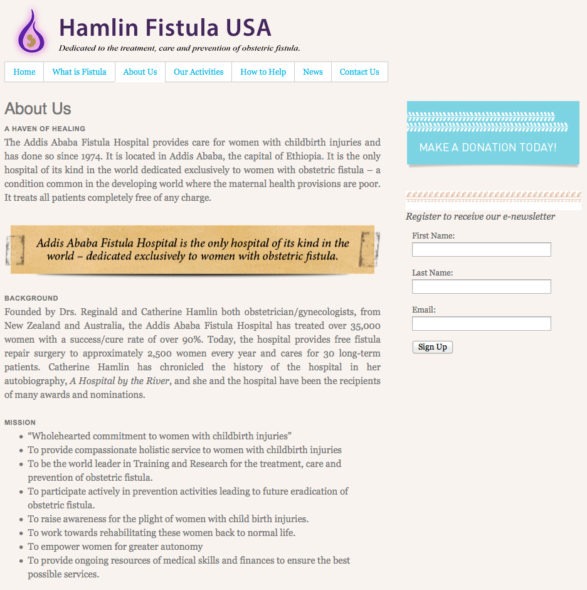 New Website: