He's waiting for us dressed in a pressed shirt and slacks and the first thing I notice about him is the urgency in his eyes. He blinks rapidly, face turned upward, and my heart is pierced by his expression of extreme yearning.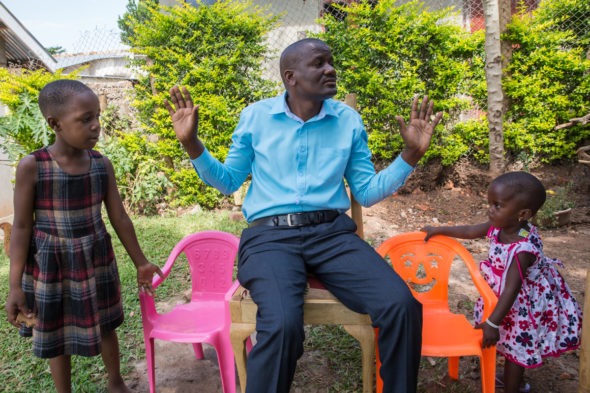 He makes nervous gestures to ensure that we feel welcome and comfortable, arranging chairs into a circle under a tree that tempers the blazing Ugandan sun. He brings out a tray of tea and fresh grilled corn cut from the stalks that his wife tended. His wife, she who "flew away" recently despite the many expert hands that tried to save her from the devastating clutches of postpartum hemorrhaging. He watched her fade away, this woman he so loved and with whom he created his family of four precious little girls.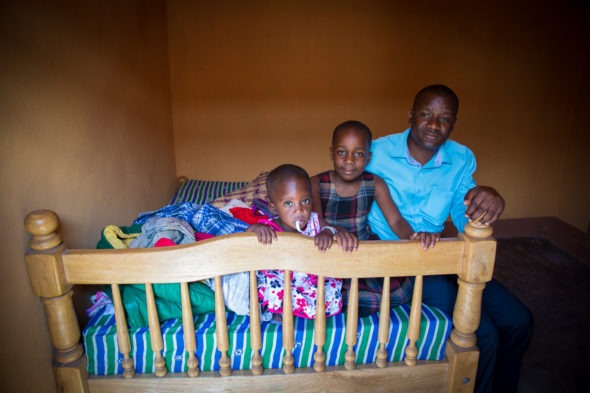 Postpartum hemorrhaging (PPH) is the leading cause of maternal deaths globally. Each day, approximately 800 women die from PPH, a staggering statistic given the very simple remedy that could save these women. And so it goes that we live in a world that fails the most vulnerable, a woman giving birth to a new life.
There are many reasons why a mother dies from PPH: lack of skilled medical staff, inability of a woman to reach a hospital or for her family to pay for services, expired drugs, lack of syringes, poor education, and timing when she reaches care. Any or a combination of these scenarios can lead to death, swiftly and with little warning. Every day, women perish, avoidably, leaving behind a chaotic set of issues for her children, her family and the community spanning years of affect. And more often than not, she leaves a man in despair, his tears flowing at any mention or reminder of this woman he chose as his life partner.
Her memory lives on in this house of papa and his girls. He has kept her things (shoes, dresses, hair ribbons) in open baskets and keeps referring to "mama's chickens, mama's corn".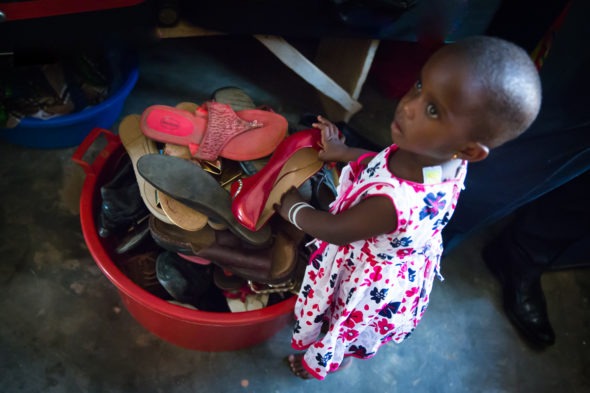 The eldest daughter shows us "mama's bed", where she and her younger sister now sleep so they are comforted by the remnants of her spirit by night. The twins she recently bore are in a loving care center until papa can get more organized and find his wise perspective on his newly shattered life. He visits them several times a week, cherishing her last gift to him.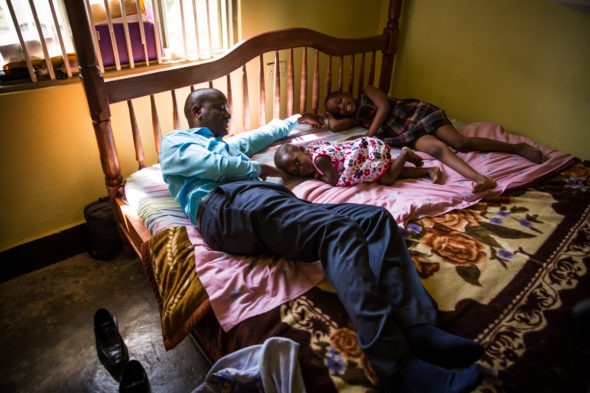 He is proud of his home, and leads us inside so we can see the rugs she wove and the pink bathroom he made for her out of their old chicken coop to enable her comfort while she nursed twin girls. As he shows us each room, his girls are right by his side, feeling his love as he strokes their hair and wipes their noses and looks at them with assured intention of how he will be there for them the rest of his life.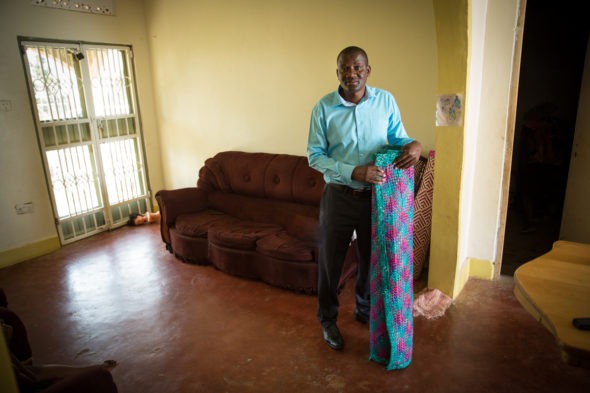 Many African men often get mischaracterized by those who commit transgressions against women, marginalizing the men who express devotion to their wives and children. This man epitomizes love in its most tender form: being willing to care for his "band of girls", ensuring their clothes are clean, playing with them, holding them when they ask for mama.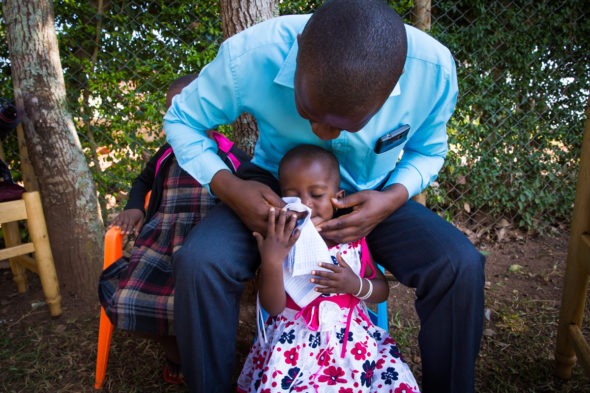 There are many organizations that grieve these concerns and are working as fast as they can to eradicate these issues. Working tirelessly, they study challenges, assist with lack of resources, and work with the World Health Organization to build awareness and responses to the far reaching and devastating effects of PPH. And so it goes that we live in a world that is capable of rallying around the most vulnerable.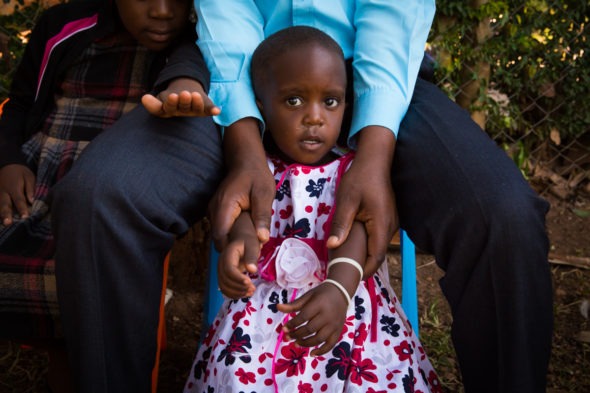 No mother should face death from obstetrical concerns. No young girl should fear for her life as she gives life. And no husband deserves this kind of heartbreak.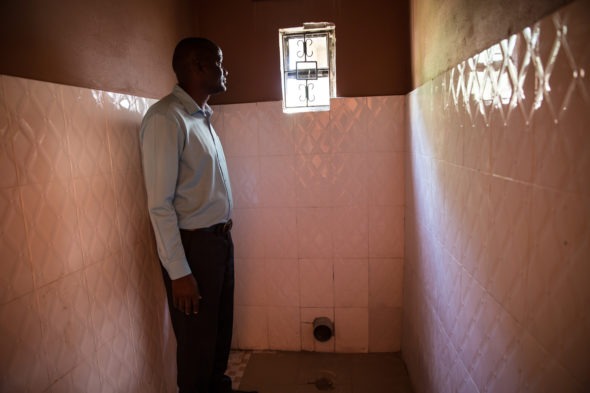 At the end of our visit, this profoundly affected man shakes our hand and says goodbye with a strained voice. Emotions run deep within him and frequently surface, and as they do, he reaches down to stroke his daughters' heads in silence while each little girl raises her tiny hand to find his. Together they stand, facing us with hearts open wide. And a hope for better maternal healthcare for all.