Have you ever wanted to pick up the phone and hear a request from a magazine, sending you out on assignment? Do you wonder what it is like to to create images that are edited by an art director and then viewed by thousands of readers that help tell a story about a place and its people?
Well now you can have that chance!  Join veteran award-winning photojournalist Leah Nash and me as we guide you through an actual assignment given by 1859 Magazine. You will spend Friday afternoon learning how to approach subjects, create compelling composition, tips on lighting and how to fulfill expectations of an assignment.  Then it is out onto the streets Saturday shooting per the magazine's specifications, followed by a joint critique and editing of all of the images on Sunday.
Images will then be uploaded for 1859 Magazine's creative director to choose which images will run in their print magazine and online website.  Participants whose images are selected for publication will be paid for their work!
Date:            March 8 -10, 2013
Time:           Friday 7pm – 10pm, Saturday 8am – 6pm, Sunday 9am – 6pm
Location:     Kabana Studio  17 SE 3rd Ave., Portland, OR
Cost:            $450
Limited to 12 participants, so sign up early!
UPDATE:  This workshop is almost full.  Please send an email indicating your desire to attend, and we will let you know if there are spaces available.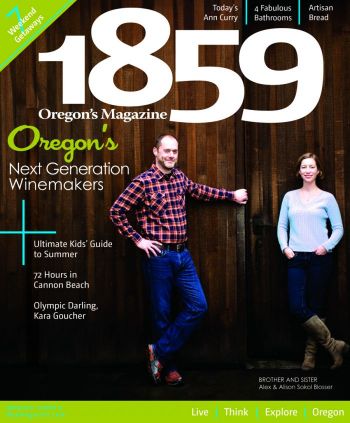 (Cover image by Leah Nash)